Helping
Powell
Sleep
More
Soundly
Untreated sleep apnea can rob patients of their nightly rest, their health, and even their day-to-day quality of life. Thankfully, Dr. Shults is here to lend a helping hand when you need it most. By providing dedicated care that is not only clinically exceptional, but genuinely compassionate and personalized as well, we're able to help improve the daily lives of our patients.
Your Sleep Apnea Expert
You Deserve the
Absolute Best
As an experienced and quadruple board-certified Dental Sleep Medicine physician, dental sleep expert for the American Academy of Dental Sleep Medicine, and a board-certified Family Nurse Practitioner, Dr. Shults' credentials when it comes to helping you rest easier are truly second to none. She takes a patient-centered approach to every treatment plan, working closely with you and your sleep physician to determine the personalized care that works best for your unique needs & lifestyle. Long-lasting relief from sleep apnea is closer than you think here at Powell Dental Sleep Solutions.
Meet Your Sleep Apnea Expert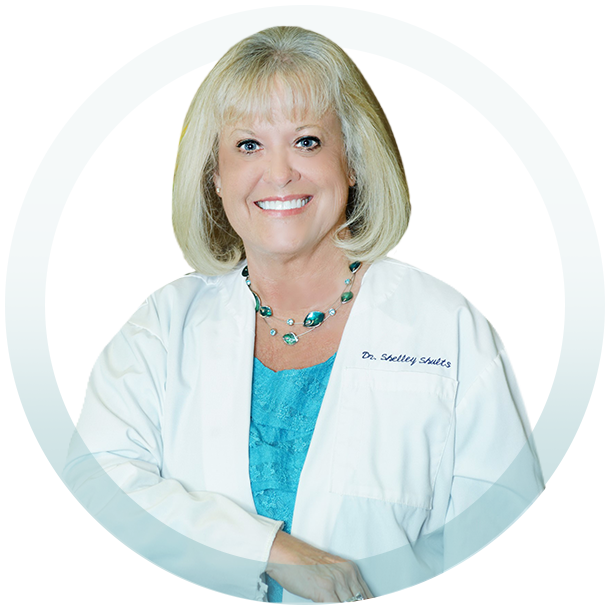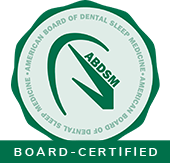 While many dentists choose to offer sleep apnea therapy throughout Ohio, relatively few of them have taken the extra steps to achieve Board Certification status through the American Board of Dental Sleep Medicine. By doing so, Dr. Shults has clearly demonstrated her outstanding technical skill, in-depth knowledge, and professional judgment in the field through rigorous examinations and successful cases. She has over 300 hours of continuing education in the field of Dental Sleep Medicine and oral facial pain.
Learn Why Board Certification Matters
Sleep Apnea Patient Reviews
Transformational Results

Changed Lives
"I was referred to Dr. Shelley Shults by my sleep apnea care team at The Ohio State University. Being knowledgeable about the importance of being treated by an ABDSM Board-Certified and Diplomate of AADSM, I chose Dr. Shults over other docs on their list because she had the advanced training that I was looking for in my personal care of sleep apnea. She also accepts Medicare patients and cares deeply about the sleep apnea needs of older adults. Hard to find when you start calling offices and inquiring about your care needs, insurance implications and costs associated with choosing to wear an oral appliance over a sleep apnea machine. I just completed my first month of wearing my oral appliance. The results showed that I am now breathing properly and finally getting restful sleep every night… I am over the moon happy!"
Barbara B.

Columbus, OH

"I rarely leave reviews… if you are considering an oral appliance, you need to at least talk with Dr. Shults… I Came to Powell Dental, had a long consult with Dr. Shelley. We agreed that I should try an oral device. My sleep M.D. agreed. Got the appliance and after the "break in period", I really like it… I had a full sleep study a couple of months ago with the device in place. My score was 8.5. The first study I had, before CPAP and with no device, was over 35… That is why I strongly recommend Dr. Shults and her staff. They are all first-rate professionals."
Rick C.

Powell, OH
"My first experience was with your office manager… Krista quickly assured me there would be no problems, took my information, and committed to a timely follow-up… I had my first appointment with you and your extensive knowledge, experience, and expertise was evident immediately…Your goal was clear, ensure my sleep apnea was addressed while protecting the integrity and health of my teeth. I want to thank you for your professional, caring, and polished team… beautiful, clean, and ultra modern office with the best equipment available. Most of all, for your unmatched caring and dedication to the OVERALL health of your patients."
Elaine C.

Westerville, OH
"I was impressed with the amount of time that Krista and Dr. Shults took with me, their concern and the explanation of various appliances. Later that evening, Dr. Shults called me when she determined (after reviewing a detailed, earlier sleep study) that my apnea was much more severe than I thought. I received more information about my apnea from her than I ever did from the physician who conducted the study. I've had my SomnoMed oral appliance for about six weeks. It's literally changed my life - there was a major difference in my sleep after only one night wearing it! Three years ago, I had 47 apnea episodes PER HOUR (determined by a sleep study). According to the sleep study I did last week, I'm now down to 3.1 apnea episodes per hour!! I feel GREAT!!!"
Valerie S.

Columbus, OH
"I spoke with Dr. Shelley about solutions to severe sleep apnea. She explained my condition better than any other specialist. She also spoke to me about alternatives to CPAP and how a mouth appliance works. She was a medical professional, not a salesperson. She was realistic about treating my apnea. If one is looking for alternatives to cpap I think she is someone to see. She listens and is understanding."
Jacueline O.

Columbus, OH

"Thank you so much Krista, Dr. Shelley and Brently for the wonderful experience today. I can't even find the words to properly express: A) my gratitude for your seeing me so quickly and B) how impressed I was with everyone I met. Dr Shelley's incredible depth of knowledge, on not just sleep apnea, but on a wide variety of subjects is both impressive and comforting. I feel so fortunate to have been referred to you."
Nan S.

Granville, OH
"Thank you so much for my oral appliance. I am traveling to Israel tomorrow and I'm so grateful I don't have to carry my CPAP! Additionally, thanks for the extra help on my teeth whitening. I can't wait to share pictures when I return."
Penny B.

Columbus, OH
Read More Reviews
An
Alternative
to CPAP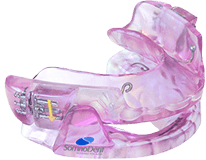 CPAP machines may treat apnea symptoms, but they're also bulky, noisy, and uncomfortable – it's no wonder why over 50% of patients forego treatment! Thankfully, oral appliance therapy is a valuable alternative that makes it easier than ever to sleep soundly through the night.
Learn About Oral Appliances
Medical Insurance
•

Medicare

•

Carecredit

Krista is Here to

Make Things Easy

At Powell Dental Sleep Solutions, we strongly believe in making our care reasonably affordable and stress-free from a financial standpoint. That's why our dedicated care coordinator Krista works closely with each patient to help them determine the best pay option for their specific budget! We accept virtually all medical insurances and Medicare as well. Flexible, low-interest financing can also be arranged through CareCredit if you need to split up the cost of sleep apnea treatment into multiple payments.

Ask Krista a Question Discover Payment Options