Sleep Apnea Dentist – Powell, OH
Meet Dr. Shelley D. Shults, CNP, DDS, D.ABDSM2>
Dr. Shelley is quadruple board-certified as a general dentist, a family nurse practitioner (with a study focus in sleep medicine and therapeutics), and a dental sleep medicine practitioner. She's also a diplomate of The American Academy of Dental Sleep Medicine. She is the full-time owner of two private practices-- one is a general and cosmetic dental practice, "Powell Dental Group," and the second is a dental sleep medicine provider called "Powell Dental Sleep Solutions."
Education & Background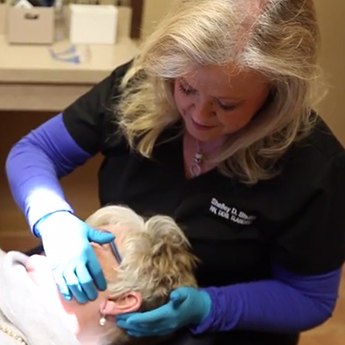 Dr. Shelley is a graduate of Wichita State University and obtained her Bachelor of Science in Nursing in 1982. Her nursing career experience includes neonatal nursing, community health nursing, family practice, internal medicine nursing, urgent care nursing, and out-patient surgery nursing. She went on to graduate from The Ohio State University with a Doctorate of Dental Surgery degree in 2001. She was board-certified by the American Board of Dental Sleep Medicine in 2015 and was awarded diplomate status by the American Academy of Dental Sleep Medicine in 2015. Then, in 2017, she graduated with high honors with a Masters of Nursing-Family Nurse Practitioner degree from South University
Thanks to her education, experience, and the coupling of both her medical and dental expertise, Dr. Shelley has a passion for advancing interdisciplinary relationships in sleep medicine that are consistently patient-centered. After 35 years of juggling different disciplines, she was determined to personally obtain an education that allowed her to provide comprehensive oral-systemic and holistic care. Her ultimate goal is to sustain her private practices with a patient-centered focus and unbiased treatment excellence.
Recognized Lecturer & Sleep Apnea Expert
Dr. Shelley's skills regarding sleep dentistry are widely regarded as on the level of a true expert. She regularly lectures about the dangers of sleep apnea and is very passionate about teaching dental professionals how to help patients with this dangerous health condition.
Professional Affiliations
The American Dental Association
The Ohio Dental Association
The Columbus Dental Society
The American Academy of Dental Sleep Medicine
The American Academy of Sleep Medicine
The American Sleep and Breathing Academy
The Greater Columbus Society of Contemporary Dentists
The American Association of Nurse Practitioners
Awards & Nominations
The Delta Dental Award
The American College of Prosthodontics Award
The Lewis and Richard Bausch Memorial Award
The Pierre Fauchard International Academy of Merit Award
The American Academy of Dental Practice Administration Award
The James "Fuzzy" Marquard Memorial Award
The International Paul Harris Fellow Award
The CDS Humanitarian Award Nomination
Paul Harris Fellowship Rotarian Award
The March of Dimes 2016 Nurse of the Year Award
Columbus Top Dentists Award 2011-2018 Columbus Monthly
Life at Home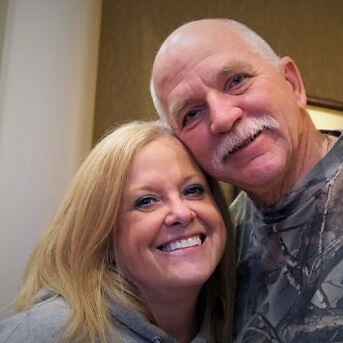 In her spare time, Dr. Shelley enjoys playing piano and trumpet, cooking, reading, swimming, kayaking, boating at their lakehouse, meeting with family and friends, and playing with her three grandchildren. She and her husband "Kip" have been married for 46 years and have one daughter "Krista" who is also the office manager of Powell Dental Sleep Solutions and Powell Dental Group.