Powell Dental Sleep Team
Meet Our Sleep Team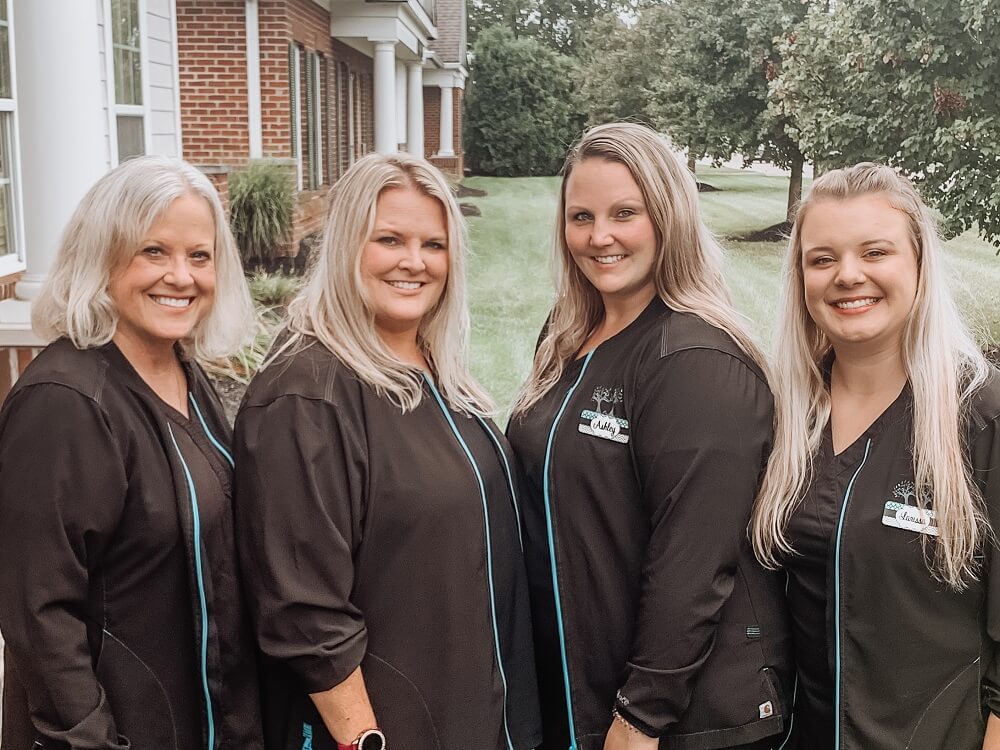 Whether you're scheduling an appointment, settling into the treatment chair, or have a question about your payment options, our team is here to make sure your experience with us is as smooth and stress-free as possible. Every member of our team was chosen based on their advanced training and experience as well as their friendly personality, so we know you'll learn to love them starting at your very first visit! Read on below to start getting to know our fantastic team.
Krista - Office Manager and Benefits Coordinator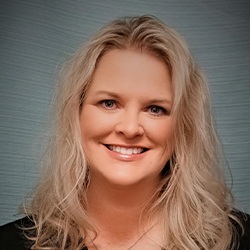 Krista is our administrative and clinical director. She has worked in the dental field for over 22 years in positions such as endodontic assistant, general dental assistant, surgical assistant, implant and surgical coordinator, administrative assistant, and 16 years as our dental office manager/director. She also functions as our sleep apnea and medical insurance care coordinator. Krista is the President and Founder of Contemporary Dental Office Managers of Columbus Ohio and is the Ohio Chapter President of AADOM. She has recently attained her Masters certificate with AADOM (MAADOM), the American Association of Dental Office Managers. Krista's hometown is Wichita, Kansas but she primarily grew up in Powell, Ohio. She attended Columbus State Community College after graduating her junior year from Olentangy High School. Krista is married and has a teenage son, 4 year old twins, two dogs and a cat. She enjoys crafts and "cricketing", cooking, cake decorating, photography and parenting. Her greatest fear is spiders. An interesting fact about Krista is that amblyopia prevented her from pursuing a career as a dentist so she directed her career into dental management and was then blessed with unexpected successful surgery that corrected her vision as an adult. She greatly feared the dentist as a child and after overcoming her fear, she can calm the most anxious patient with her caring and understanding demeanor. Her knowledge of all aspects of dentistry is unsurpassed!
Larissa – Sleep Coordinator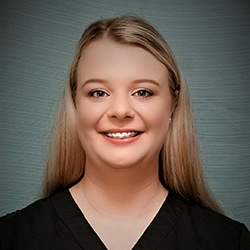 Larissa is our Sleep Coordinator. Her hometown is Annandale, New Jersey. She has practiced in the field of dentistry since 2017. Her additional life work experience includes retail and child care. Larissa's interests include all forms of art, exploring nature and spontaneous adventures. Her hobbies include drawing, painting, and spending time with her cat "Jaxon", dog "Julie", and "Phoenix" her bearded dragon. She states the best part of her job is helping people overcome their fear of the dentist and achieving the healthy smile that they deserve. An interesting fact is she is an adrenaline junky! She enjoys sky diving, zip-line adventures, and you name a challenge and she is up for it!
Ashley - Certified Dental Assistant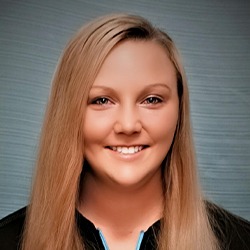 Ashley is a certified dental assistant and obtained her training at the Ohio Business College after completing her associate degree in Psychology from Columbus State Community College. Her hometown is Columbus, Ohio. She has practiced in the dental fields of oral surgery, orthodontia, restorative and general dentistry since 2015. Her favorite interests are "anything outside" but primarily hiking, camping, amusement parks, and caring for their new home. She states that the best thing about her job is helping people to love their smile. When describing her family, she states that Powell Dental Group is her family! Her favorite sport if football and her favorite teams are the Maryland Terrapins and the Pittsburg Steelers. One interesting fact about Ashley is that she is ambidextrous. She is optimistic and a ray of sunshine, bringing cheer to everyone as her daily mission.