Getting
the
Sleep
You Need
in One
Location
At Powell Dental Sleep Solutions, we know how difficult it can be to get a restful night's sleep, which is why Dr. Shelley Shults, a sleep dentist, offers a wide range of comprehensive services to help improve your overall health. Using various sleep therapies, our team uses the latest advancements and technology to provide customized, patient-focused, and effective treatment. If you are looking for sleep apnea therapy near Columbus, our office is conveniently located, making it possible for residents in Powell and neighboring communities to receive available care. If you're ready to find out more or to schedule an appointment, contact us today.
Columbus' Sleep Apnea Expert
Where Patients Come for
Superior Treatment
Dr. Shults is a quadruple board-certified sleep dentist near Columbus. Not only is she a dental sleep medicine physician, dental sleep expert for the American Academy of Dental Sleep Medicine, and a family-nurse practitioner, but she also owns and operates Powell Dental Sleep Solutions. Passionate about helping others achieve adequate and restful sleep, she remains committed to providing personalized care that is focused on each person's individual needs. She accomplishes this through regular research, lectures, and continuing education, making sure to offer the most advanced dental technology and techniques to create a more enjoyable experience for her patients.
Meet Your Sleep Apnea Expert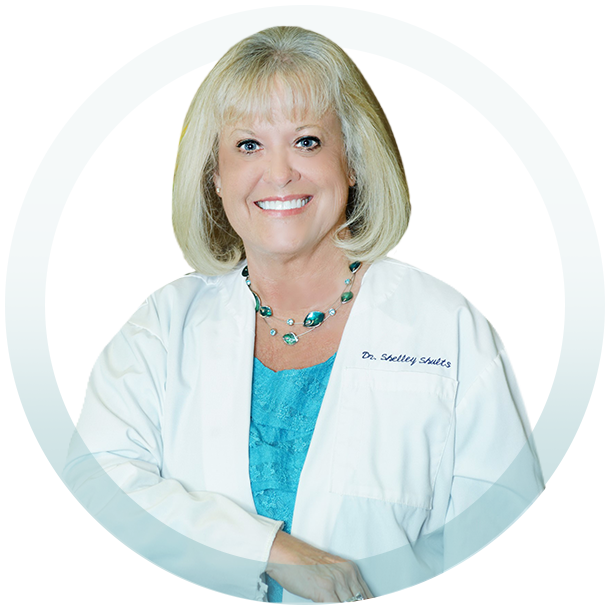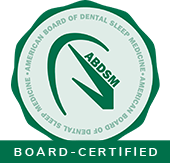 Just because a dentist offers sleep apnea therapy near Columbus does not mean they have mastered their craft. Fortunately, Dr. Shults' dedication to this particular aspect of sleep medicine has led her to become board-certified through the American Board of Dental Sleep Medicine. With more than 300 hours of continuing education, she is well-versed and considered an expert in the field.
Learn Why Board Certification Matters
What Our Patients Are Saying
Life-Changing Results
If you're Googling "sleep dentist near me," and you want to know more about Dr. Shelley and her team, look no further than the recommendations and positive messages left by our patients.
"I was referred to Powell Dental Group by The Ohio State University Department of Sleep Medicine to learn about the feasibility of an oral appliance to help with sleep apnea. I was impressed with the amount of time that Krista and Dr. Shults took with me, their concern, and the explanation of various appliances. Later that evening, Dr. Shults called me when she determined (after reviewing a detailed, earlier sleep study) that my apnea was much more severe than I thought. I received more information about my apnea from her than I ever did from the (non-OSU) physician who conducted the study. I've since decided to try an appliance and will be fitted soon. Dr. Shults, Krista, and the other staff with whom I've worked are very knowledgeable, professional, and kind. I'm so happy that I found Powell Dental Group!"
Valerie S.

Columbus, OH
Read More Reviews
The
Ultimate
CPAP Alternative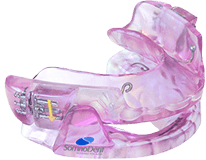 Many patients who have attempted treatment with a CPAP machine have difficulty maneuvering the bulky machinery and find it to be uncomfortable and noisy. As a result, many often give up on treatment and continue to suffer from debilitating symptoms. Fortunately, Dr. Shults offers a more reliable, convenient, and easy-to-use alternative – oral appliance therapy. With this simple oral device, you will begin to notice a dramatic difference in the way you sleep throughout the night.
Learn About Oral Appliances
Affordable Payment Options
Meet Krista,
Our Medical Insurance Care Coordinator
Worried you won't be able to afford sleep apnea therapy near Columbus? At Powell Dental Sleep Solutions, Krista can ease your worries by discussing the many available payment options we offer. From medical insurance to Medicare to CareCredit, she will work to identify which method is best for you. No matter your budget, she can assist in working on your behalf with your insurance company as well as help you enroll in flexible financing to cover any remaining expenses. This will allow you to break up the cost of treatment into more manageable payments.
Ask Krista a Question
Discover Payment Options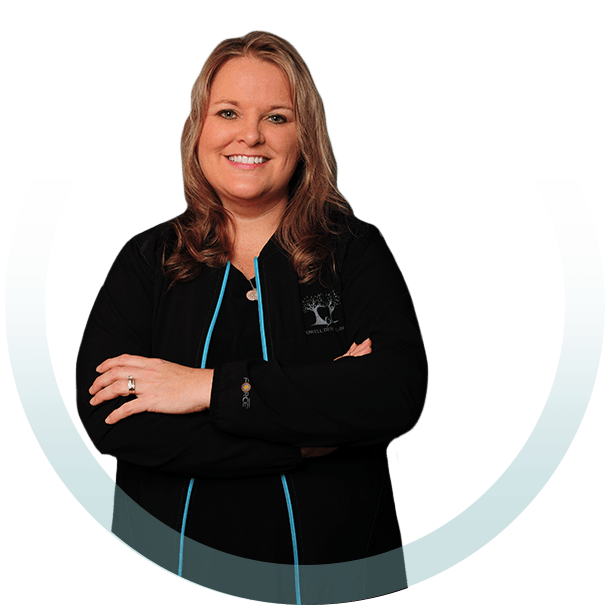 How to Find Us
Our office is located at 39 Clairedan Dr., #2 in Powell, OH. From Columbus, the fastest route will take you about 25 minutes depending on traffic. You will take I-70W/I-71 S and follow it until you reach OH-315N to OH-750 W in Liberty Township. You will then continue onto OH-750 W until you reach Grace Drive, in which you will turn right. Turning right onto N Liberty Street, you will continue until you are to turn left onto Clairedan Drive. Our office is located on the left across the street from Vibe Beauty and Lauren Spencer Bridal Shop.