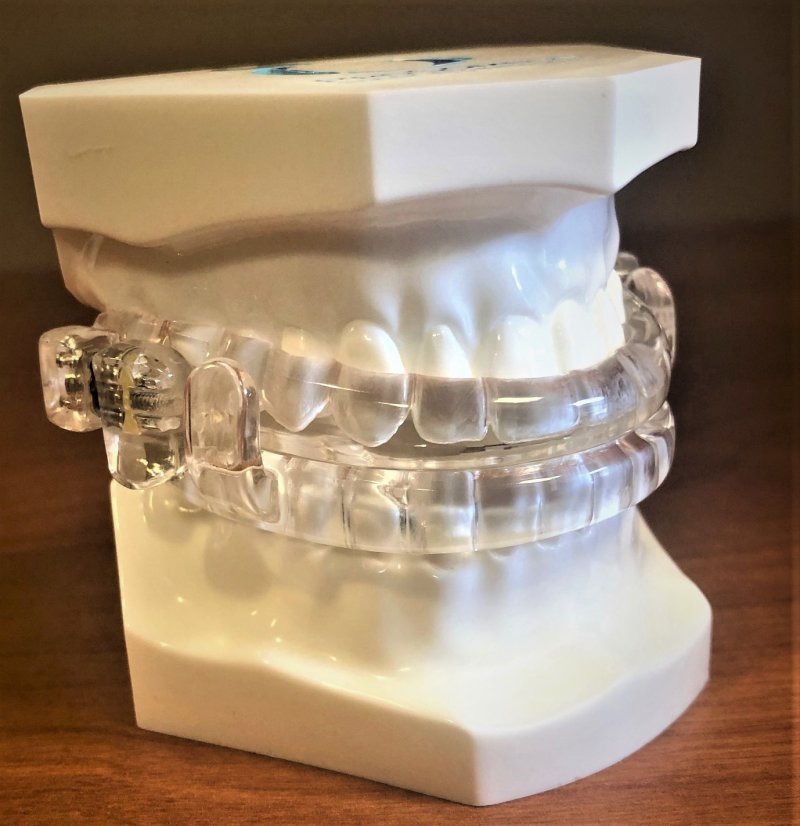 Did you know there are millions of people in the United States living with sleep apnea? Did you also know that an estimated two million individuals were recently affected by a recall of various BiPAP and CPAP machines by Philips Respironics? If you are one of the many who are now looking for an alternative solution to treat your sleep condition, learn why oral appliance therapy might just be what you need to start sleeping better.
Oral Appliances Are Easy to Use
CPAP machines are highly effective and produce great results; however, they are also bulky and difficult to maneuver. Each night, a person must attempt to navigate the machinery, tubing, and cords that must all connect correctly in order for it to function properly. Also, it can be uncomfortable to wear. This can become cumbersome for many patients, leaving them to give up and forget the possibility of achieving better sleep.
An oral appliance, however, is extremely easy to wear. Worn inside the mouth, it fits much like a mouthguard. There are no cords or machines you must set up. Instead, you slip the oral appliance into your mouth and fall asleep.
Oral Appliances Are Portable
If you travel a lot, you'll appreciate the ease of portability that comes with oral appliances. CPAP devices must be packaged and carried on when traveling by plane. Some airlines require patients to contact them early on to inform them of the medical device, which only takes up more time.
With an oral appliance, you can easily store it and carry it within your purse or bag. There are no special requests needed because it is small and easy to pack. This makes it much easier whether you're flying across the world or driving to your sister's house only a few hours away.
Also, if you fall asleep on the plane, you can pop your oral appliance in and avoid the snickers from fellow passengers who would instead, hear you snore!
Oral Appliances Are Customized to Meet Your Needs
Instead of being forced to wear an uncomfortable device, you can feel good about your oral appliance. These unique mouthpieces are customized according to your oral and facial structures. Using the Carestream digital impression system, a sleep dentist can provide no mess impressions that make it easy for lab technicians to create an oral device that fits comfortably and correctly inside your mouth.
The customization allows for the biocompatible materials to have an adjustable mechanism that makes it possible to move easily depending on your individual needs. Not to mention, these devices are also capable of withstanding their structural integrity, unlike prefabricated appliances.
Don't let the recent CPAP recall keep you from getting the treatment you need and deserve. Talk to a sleep dentist today about oral appliance therapy and if it's right for you.
About the Author
Dr. Shelley Shults is a board-certified nurse practitioner, general dentist, family nurse practitioner, and dental sleep medicine practitioner. In 2001, she graduated from The Ohio State University with a Doctor of Dental Surgery degree. Dr. Shults and her team at Powell Dental Sleep Solutions are here to help you achieve better sleep with the use of a custom oral appliance. Should you be considering this type of treatment, contact us at (614) 396-9310.