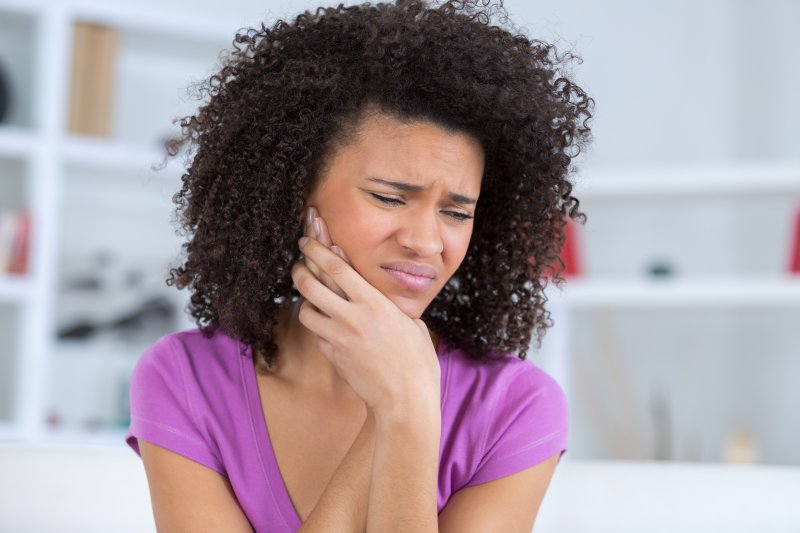 TMD pain can be debilitating. Making it hard to open and close your mouth, you may feel as if there is little to no hope for your condition. Fortunately, when working with a sleep dentist, you'll find there are several options to improve your jaw pain, one of which is performing jaw exercises. Read on to learn more about five of the most unique ones you can use while in the comfort of your own home.
How Jaw Exercises Can Help
When living with intense pain and discomfort throughout your jaw, you may be tempted to try just about anything to get relief. In addition to the oral appliances many sleep dentists now offer, professionals also recommend jaw exercises to perform at home. Although there is no clear research to indicate how these movements help with TMJ/TMD, it is believed that they can help to improve jaw mobility as well as encourage greater healing over time.
A study published in the Journal of Dental Research stated that incorporating jaw exercises into a person's daily routine allowed for a greater range of motion when opening the mouth.
Five Exercises to Alleviate Pain
To help you begin the process of improving your jaw health, there is a good chance your sleep doctor will recommend multiple exercises. Here are five you should try:
Chin Tucks – Standing (or sitting) with your shoulders back, raise your chest and pull your chin backward. This will create a double chin appearance. Make sure to hold for three seconds and repeat the process 10 times.
Tongue Up – Slowly open and close your mouth while attempting to touch the roof of your mouth with your tongue.
Forward Jaw Movement – After placing a ¼-inch object between your upper and lower front teeth, start to move your bottom jaw so that your lower teeth push out in front of your top teeth.
Relaxed Jaw – To help relax your jaw muscles, place your tongue behind your upper front teeth and allow your upper and lower teeth to move apart. This should be a gentle movement.
Resisted Closing of the Mouth – You will use your index and thumb and squeeze the chin with one hand. Gently apply pressure on your child while closing your mouth.
By incorporating these exercises daily and working with your sleep dentist, you should begin to notice a difference in how your jaw feels.
About the Author
As a board-certified nurse practitioner, general dentist, and dental sleep medicine practitioner, Dr. Shelley Shults aims to help patients avoid serious jaw pain. With proven techniques and treatments, she and her team at Powell Dental Sleep Solutions can reduce discomfort, realign bites, and ensure proper oral and overall health for the future. If you are dealing with chronic TMJ pain, contact us at (614) 396-9310.