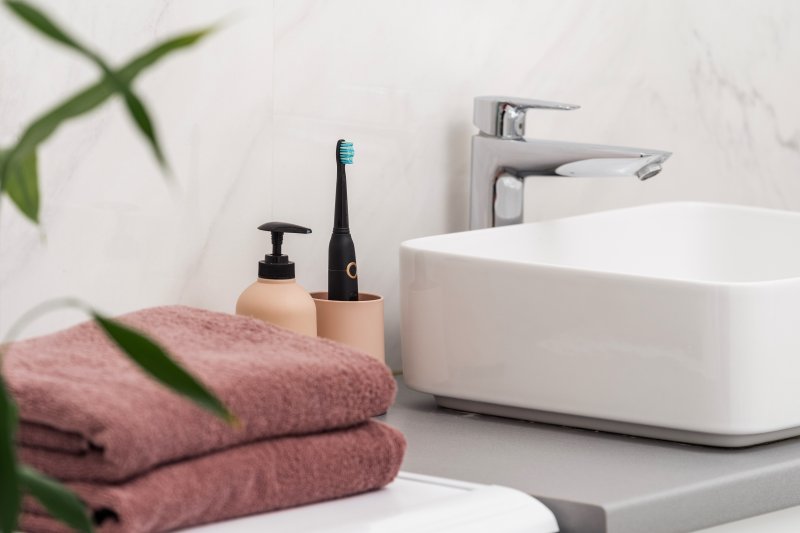 If you have an oral appliance to help mitigate the symptoms associated with sleep apnea, congratulations. These devices are truly unique and are proven effective at improving patients' lives and quality of life. But when it comes to cleaning your oral appliance, you may feel as if you're not doing it right or need additional help. In this article, we'll look at four tips you can use to ensure the health and future of your sleep device.
Clean Your Teeth Before Wearing
When it's time to go to bed, make sure that you clean your teeth properly before inserting the oral appliance. This means using a soft-bristled toothbrush and fluoride toothpaste to brush your teeth for two minutes. You'll also want to floss and rinse as well. This will lower your risk of potential cavities forming and reduce the chances of harmful bacteria forming on your teeth or within your oral appliance while you sleep.
Brush Your Appliance When You Wake
As soon as you get out of bed, make sure to remove your appliance and give it a good brushing. Even if your teeth and mouth were clean the night before, bacteria and saliva can still accumulate while you sleep. As a result, you'll need to remove anything that remains on your appliance so that it doesn't continue to experience harmful effects throughout the day. You can use a toothbrush, ultrasonic cleaner, and toothpaste to thoroughly clean your device.
Don't Forget to Let It Soak
While it is not necessary every day, you should let your oral appliance soak in a denture cleaner at least once a week. This will allow the complete device to undergo a thorough cleaning that even toothbrushes and toothpaste cannot achieve. Even the tiniest nooks and crannies cannot be reached using regular oral hygiene instruments, so a denture cleaner can help to reach all areas, allowing for a more effective clean.
Keep Your Storage Case Clean
It's best to let your oral appliance air dry instead of storing it in a drawer where it is dark, damp, and full of bacterial growth. But when it's time to place it in a storage case for optimal protection, you'll need to make sure it is just as clean as your appliance. If allowed to remain uncleaned for days or weeks, the moment you put your sleep device in the container, it will become contaminated with harmful bacteria. Making sure the case is thoroughly cleaned will ensure that it, your appliance, and your teeth stay healthy day after day.
Don't get lazy when it comes to taking care of your sleep apnea appliance. Making sure it stays clean will ensure that your teeth and smile remain healthy while you enjoy a better quality of life.
About the Author
Do you suffer from sleep apnea? Dr. Shelley Shults is a board-certified registered nurse, general dentist, family nurse practitioner, and dental sleep medicine practitioner who wants to help. Leading a team of professionals at Powell Dental Sleep Solutions, she uses advanced technology and treatments to help patients get the rest they need while embracing life to its fullest. If you want to sleep better, contact us at (614) 396-9310.