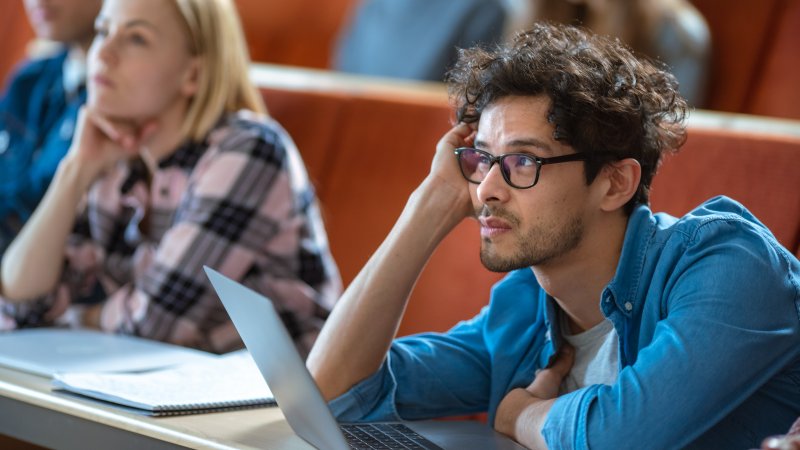 Do you find it difficult to concentrate because of your ADHD? With Attention Deficit Hyperactivity Disorder, it can prove challenging to get a restful night's sleep. For both children and adults, the inability to fall asleep and stay asleep can negatively impact a person's personal, professional, and social life. So, is it possible for ADHD and sleep apnea to be connected? A local sleep doctor explains how the two are linked and why seeking professional help is essential for a better life.
The Connection Between ADHD & Sleep Apnea
According to a 2018 study performed by researchers at McGill University and the Douglas Research Center, it is believed that between 25-50% of individuals living with ADHD also have various sleep conditions that include insomnia and sleep apnea.
Because people with ADHD experience hyperactivity and the inability to focus, attempting to sleep can be a difficult task. This time of day can result in more energy or endless thoughts that make it hard to enter into a more relaxed state, allowing for restful sleep. Many times, those with ADHD feel tired during the daytime but energetic in the evening. And because impulsive thoughts and distractions can lead to insomnia, achieving any kind of rest is often unsuccessful.
Although researchers have yet to discover a single cause behind the connection, some attribute it to a delayed circadian rhythm, while others point the finger at the brain and side effects caused by impaired alertness and arousal.
Why Seeking Treatment is Essential
If you have ADHD and sleep apnea, it's important that you seek professional help from a sleep doctor as soon as possible. Undergoing appropriate treatment will help to alleviate your symptoms and move you toward better sleep patterns and a better quality of life. Without timely treatment, you or your child can experience everything from anxiety and depression to obesity, chronic fatigue, and the inability to process new information. This can be detrimental to school-aged children and working adults.
Fortunately, with the right sleep specialist, you can inquire about effective sleep apnea solutions that will improve your sleep quality. You can also work together to determine your current sleep patterns and identify ways to change your lifestyle habits so that you'll begin to experience more restful sleep. Some of these might include:
Ceasing screen time at least one hour before bed
Avoiding sugary or caffeinated snacks several hours before going to sleep
Avoiding alcohol
Exercising during the daytime
Sticking to a regular bedtime routine
Embracing calmer activities in the evenings such as reading a book or taking a warm bath
Seeking help for your sleep apnea is a great first step in taking back your sleep time. Developing healthy habits and discussing ways to minimize your symptoms of ADHD will also help you to embrace more restful sleep and a better quality of life.
About the Author
Do you suffer from sleep apnea? Dr. Shelley Shults is a board-certified registered nurse, general dentist, family nurse practitioner, and dental sleep medicine practitioner who wants to help. Leading a team of professionals at Powell Dental Sleep Solutions, she uses advanced technology and treatments to help patients get the rest they need while embracing life to its fullest. To learn more, contact us at (614) 681-8593.