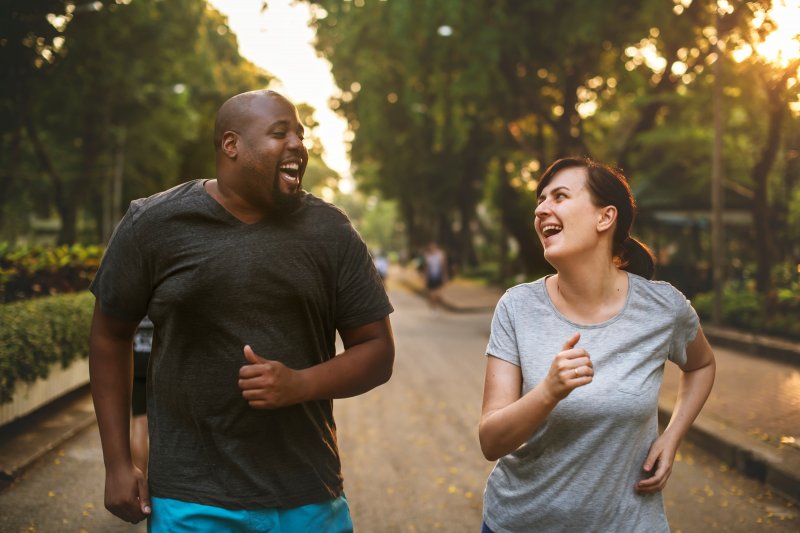 Do you despise the idea of working out? You're not alone. Many people would rather catch an extra 15-20 minutes of sleep than go for a run, walk, or jog in the morning. Although it might be tempting to roll over and hit the snooze button, the reality is that you may be creating more problems for your body. When you lack the fuel needed to stay energized throughout the day as well as get the rest you need at night, you enter into a cycle of restless sleep. So this begs the question, "Can exercise reduce sleep apnea symptoms?" Read on to find out.
How Can Exercise Improve Sleep?
According to a study by the National Institutes of Health, researchers discovered that regular exercise helped to lower the symptoms of sleep apnea, allowing patients to rest better and breathe easier at night.
While it may seem odd that adding physical fitness to your routine will help you rest better, it's actually not a foreign concept, especially since obesity and being overweight are two primary risk factors for sleep apnea.
For those who have excess weight, especially around the neck, this can create problems with being able to breathe. As the extra fat presses onto the airway, it can cause a blockage that leads to obstructive sleep apnea (OSA).
By committing to losing weight, you can reduce the amount of fat around your neck and throughout your body, opening up the airway and creating a better night's sleep. While improving your eating habits is essential, adding exercise is just as important.
The boost in energy as well as the results you will see in your waistline and sleep quality will cause you to continue in your efforts to shed pounds and sleep more soundly.
Are Some Exercises More Effective Than Others?
Generally, no. Any kind of exercise is good for the body and your sleep patterns. Whether you prefer to take up running, weightlifting, or even yoga, these movements help to target problem areas. One type of exercise you might not have considered, though, is neck or throat stretches.
These can include:
Singing your favorite song to help strengthen your throat muscles
Stretching your upper soft palate by saying "ah"
Sliding your tongue to the roof of your mouth and backward to strengthen it
But the important concept to remember is that any exercise is good exercise. And it doesn't have to occur at the gym. If you love nature, go for a walk or jog. Turn on some fun music and let the beat be your guide.
By adding exercise to your day, you'll not only be pleased by the change in your physical appearance, but you'll also feel more refreshed after a greater night's sleep.
About the Author
Do you suffer from sleep apnea? Dr. Shelley Shults is a board-certified registered nurse, general dentist, family nurse practitioner, and dental sleep medicine practitioner who wants to help. Leading a team of professionals at Powell Dental Sleep Solutions, she uses advanced technology and treatments to help patients get the rest they need while embracing life to its fullest. If you want to sleep better, contact us at (614) 396-9310.